Never Fail Pie Crust
2 Cups flour
2⁄3 cup lard (shortening)
5tbsp. cold milk
1tsp. salt
1⁄4 tsp. soda

Mix ingredients thoroughly (flour, salt, baking soda).
Cut in 1⁄2 the shortening and blend until moxture is fine, cut in rest of shortening.
Add milk and mix. Makes 2-9" crusts. No resting.
---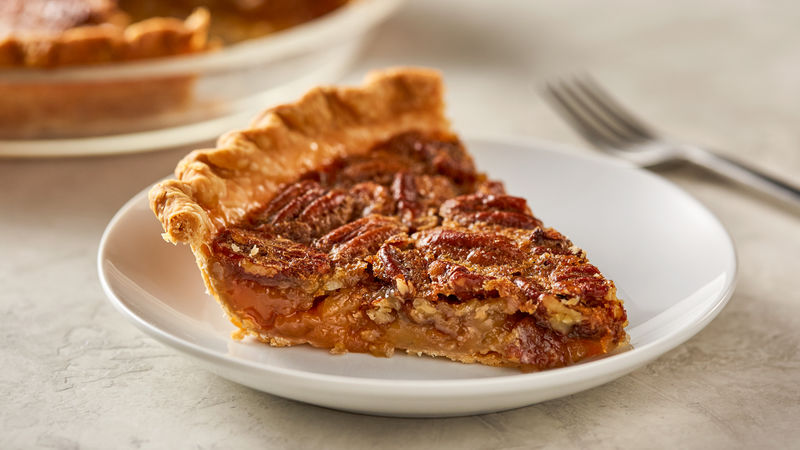 Southern Pecan Pie
1 unbaked pie shell
3 eggs beaten
1 cup dark karo syrup
1⁄8 tsp salt
1 tsp vanilla
1 cup sugar
2 tbsp melted butter
1 cup chopped pecans
*Optional: Add 2 tablespoons bourbon

Mix all ingredients in a bowl, then add the pecans.
Pour into pie shell, bake at 400 degrees for 15 minutes, then reduce to 350 degrees for 30 minutes.
---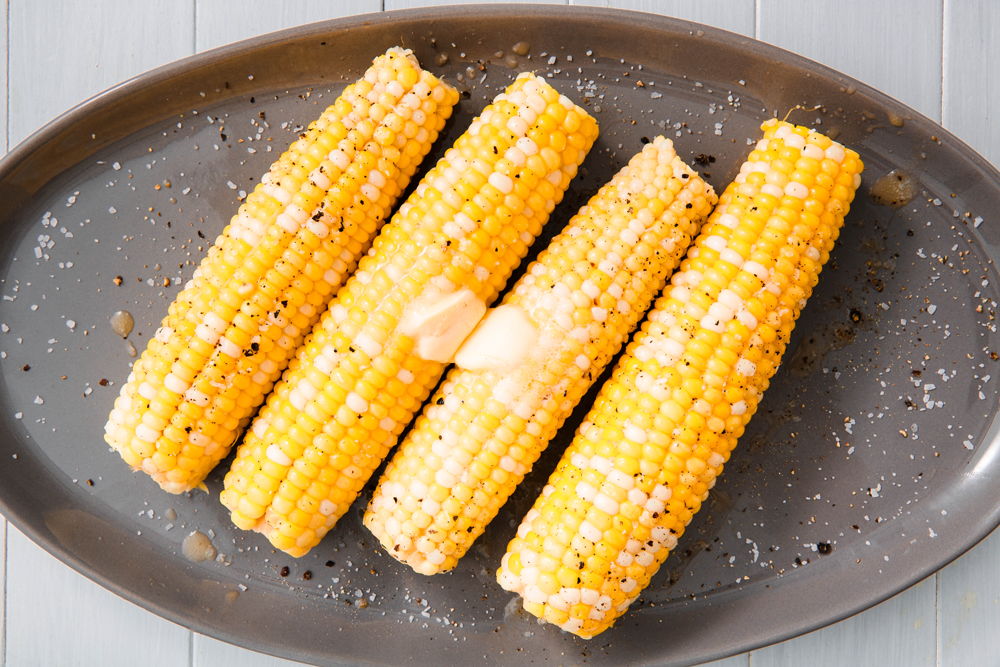 G-Mel Famous Corn
6-8 Ears of Corn
2 sticks butter
2 teaspoons salt

Boil water.
Husk corn.
Add of corn, salt, butter.
Boil covered on low for 1 hour.
---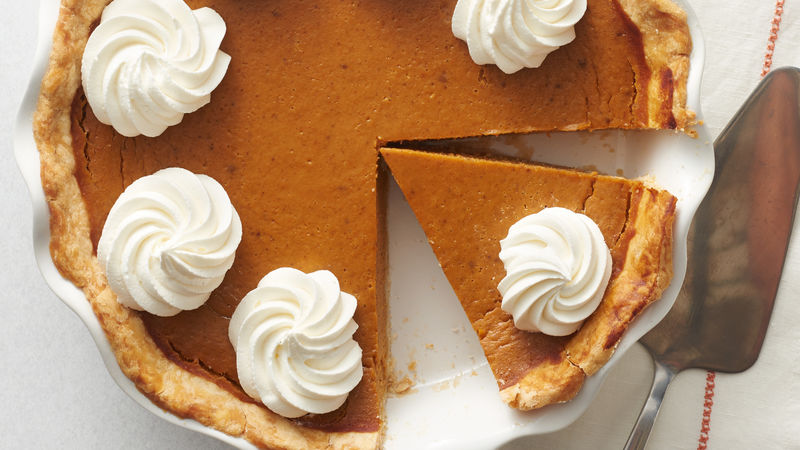 Boozy Pumpkin Pie
3⁄4 cup granulated sugar
1 teaspoon ground cinnamon
1⁄2 teaspoon salt
1⁄2 teaspoon ground ginger
1⁄4 teaspoon ground cloves
2 large eggs
1 can (15 ounces) LIBBY'S® 100% Pure Pumpkin
1 can (12 fluid ounces) NESTLÉ® CARNATION® Evaporated Milk, (Or substitute with equal amount Lactose-Free or Almond Cooking Milk)
1 unbaked 9-inch (4-cup volume) deep-dish pie shell
1 Shot of bourbon or whisky

Mix sugar, cinnamon, salt, ginger and cloves in small bowl.
Beat eggs in large bowl.
Stir in pumpkin and sugar-spice mixture. Gradually stir in evaporated milk.
Pour into pie shell. Bake in preheated 425° F oven for 15 minutes.
Reduce temperature to 350° F; bake for 40 minutes or until knife inserted near center comes out clean.
Cool on wire rack for 2 hours. Serve immediately or refrigerate.
---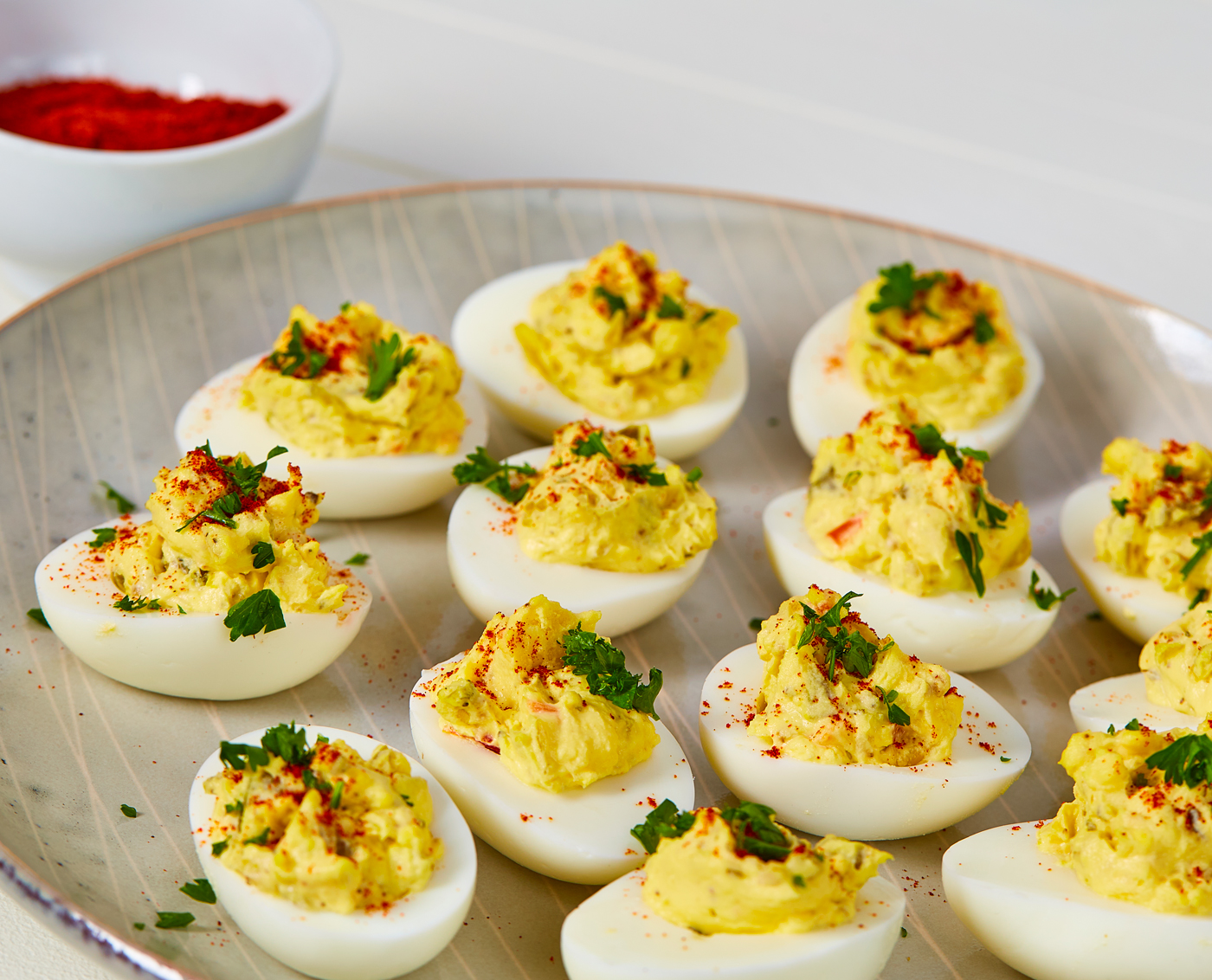 Savory Deviled Eggs
6 hard-cooked eggs, halved
¼ cup mayonnaise
1 teaspoon rice wine vinegar
½ teaspoon chopped fresh dill (Optional)
1 teaspoon Dijon mustard
¼ teaspoon garlic powder
⅛ teaspoon salt
12 sprigs fresh dill (Optional)

Scoop egg yolks into a bowl and set egg whites aside.
Mash yolks, mayonnaise, vinegar, 1⁄2 teaspoon chopped dill, Dijon mustard, garlic powder, and salt.
Spoon yolk mixture into egg whites.
Garnish with dill sprigs.
Refrigerate until ready to serve.
---
Southern Mac N Cheese
1 pound elbow macaroni
4 pounds Cheddar cheese, sliced
1 ½ cups milk
5 eggs, or more to taste
1 tablespoon yellow mustard
ground black pepper to taste

Preheat oven to 300 degrees F (150 degrees C). Bring a large pot of lightly salted water to a boil. Cook elbow macaroni in the boiling water, stirring occasionally until tender yet firm to the bite, 8 minutes. Drain.
Layer some of the macaroni in a 5-quart baking dish; top with a layer of Cheddar cheese. Continue layering macaroni and Cheddar cheese into the dish, ending with a Cheddar cheese layer.
Beat milk, eggs, and mustard together in a bowl; pour over macaroni mixture, ensuring milk mixture gets to all of the macaroni.
Bake in the preheated oven until cheese is melted and just before cheese around the sides gets crisp, 20 to 25 minutes. Season with black pepper.
---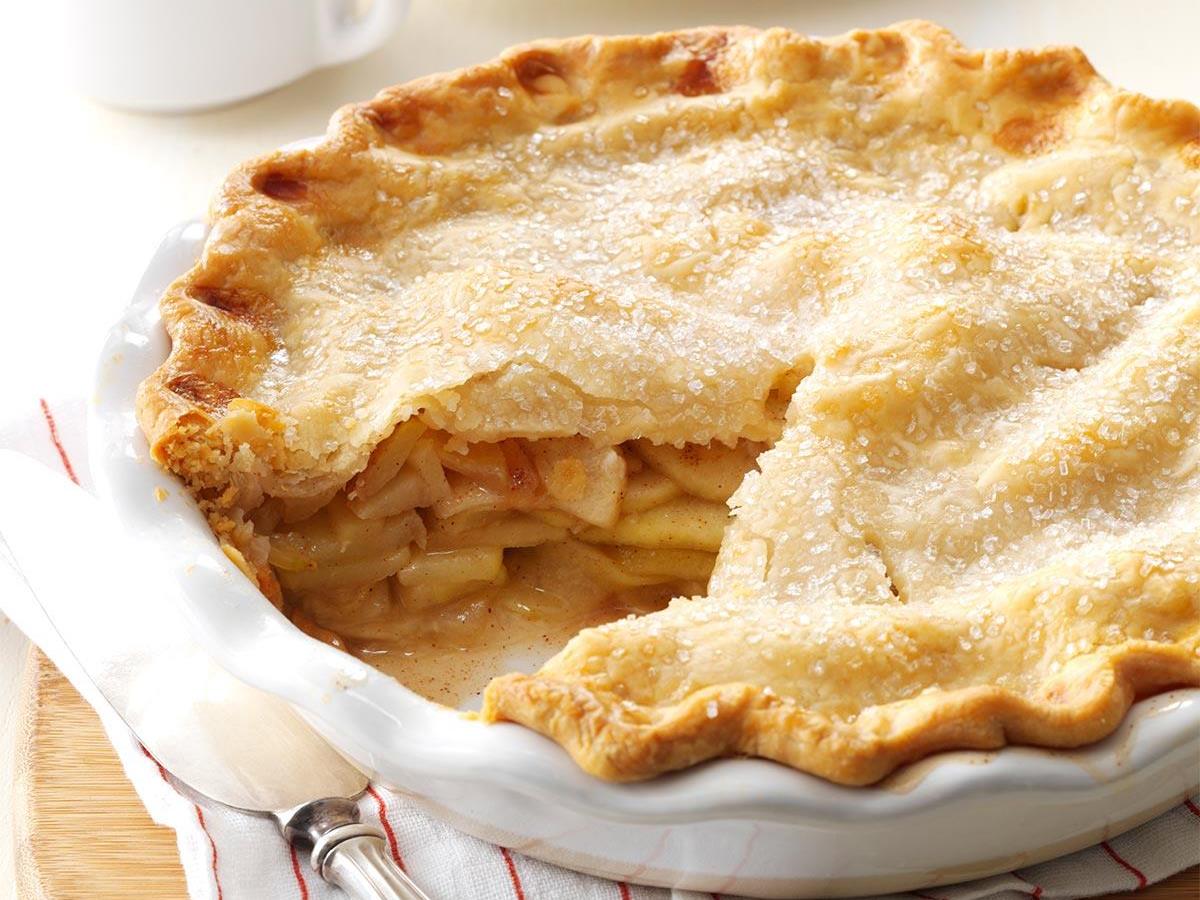 Spiced Apple Pie
Filling :

4 cups chopped apples – Granny smith & Honeycrisp or Pink lady
1⁄3 cup granulated sugar
2 tablespoons all-purpose flour
1 tablespoon butter
1⁄4 tsp nutmeg
1⁄4 tsp cinnamon
1⁄4 tsp allspice
1⁄4 tsp cardamom
1⁄4 tsp ground clove
1⁄2 tsp vanilla bean paste or powder
1-2 tablespoons spicy apple chutney/salsa, to taste (I always use Mrs. McArthur's - The Pepper Lady)
Crust for base & top :
1 ½ cup all-purpose flour
1 ½ tsp sugar
¼ tsp + 1 pinch salt
¼ cup cold butter
¼ cup cold lard
Cold milk - varies

Decoration :

1-2 tablespoons of sugar sprinkles, turbinado sugar, or demerara sugar

Add to a bowl and mix all dry ingredients for the crust
Cut in butter and lard to dry ingredients – if doing by hand, running the butter and lard over a coarse grater will help save time
Add cold milk 1 tablespoon at a time until dough forms a smooth ball
Divide dough into 2 pieces – 2⁄3 & 1⁄3 (by weight will be more accurate) 2⁄3 is for the base and 1⁄3 is for the top
Roll out 2⁄3 of the dough on a floured surface
Grease and flour the inside of a pie tin or dish
Place and shape the rolled dough in the tin/dish
Place the tin/dish with shaped crust base in a refrigerator for at least 30 minutes to chill
Place the 1⁄3 of the dough for the top in parchment or wax paper and set in the refrigerator to chill
Preheat oven to 375 F or 190 C (no fan) (sea level)
Core and chop apples into even bite-sized chunks
In a bowl mix all filling ingredients by hand until all the sugars and butter melt and are no longer grainy/gritty, about 10 minutes, and set aside
Once the dough is chilled, take the tin/dish for the base out of the refrigerator and prepare it for blind baking
If in a glass/ceramic dish, add baking parchment and then pie weights or dried beans, evenly distributed, and blind bake
If in a tin, use pie weights as above or grease the backside of a second identical tin and place it inside the dough, so that the dough sits between 2 tins, and place on a tray or baking sheet upside down and blind bake
Bake until the edges start turning golden, about 15 minutes
While the crust is baking, remove from the refrigerator the dough for top, and roll out then cut and shape as desired
Once the base crust is golden around the edges, remove it from the oven, then remove the parchment and weights or second inside tin
Use a fork to poke small holes all over the inside of the crust bottom and return the base to the oven (right-side up) for another 5-7 minutes
Once the base looks dry and has good color all over, remove it from the oven and rest 5 minutes
Add the filling into to base crust
Add the top crust and cover in decorative sugar
Bake until the top is golden and the filling bubbles, about 20-30 minutes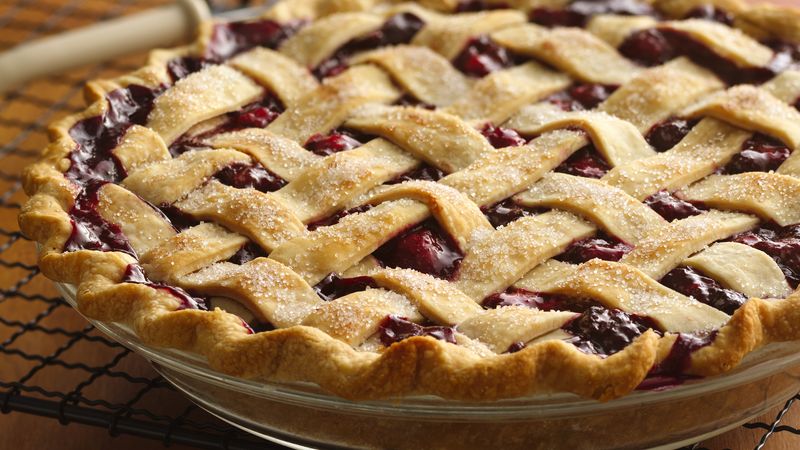 Bumbleberry Pie
(a bumble of berries is 3 or more different berries)
Filling :

1 cup sugar
1⁄3 cup all-purpose flour
1 cup chopped apple – Granny smith & Honeycrisp or Pink lady
1 cup raspberries
1 cup blackberries
1 cup strawberries
1 tablespoon butter
1⁄2 tsp vanilla bean paste or powder
1-2 tablespoons spicy bumbleberry chutney/salsa, to taste (I always use Mrs. McArthur's - The Pepper Lady)

Crust for base & top :

1 ½ cup all-purpose flour
1 ½ tsp sugar
¼ tsp + 1 pinch salt
¼ cup cold butter
¼ cup cold lard
Cold milk - varies

Decoration :

1-2 tablespoons of sugar sprinkles, turbinado sugar, or demerara sugar

Add to a bowl and mix all dry ingredients for the crust
Cut in butter and lard to dry ingredients – if doing by hand, running the butter and lard over a coarse grater will help save time
Add cold milk 1 tablespoon at a time until dough forms a smooth ball
Divide dough into 2 pieces – 2⁄3 & 1⁄3 (by weight will be more accurate) 2⁄3 is for the base and 1⁄3 is for the top
Roll out 2⁄3 of the dough on a floured surface
Grease and flour the inside of a pie tin or dish
Place and shape the rolled dough in the tin/dish
Place the tin/dish with shaped crust base in a refrigerator for at least 30 minutes to chill
Place the 1⁄3 of the dough for the top in parchment or wax paper and set in the refrigerator to chill
Preheat oven to 375 F or 190 C (no fan) (sea level)
Core and chop apples into even bite-sized chunks
In a bowl mix all filling ingredients by hand until all the sugars and butter melt and are no longer grainy/gritty, about 10 minutes, and set aside
Once the dough is chilled, take the tin/dish for the base out of the refrigerator and prepare it for blind baking
If in a glass/ceramic dish, add baking parchment and then pie weights or dried beans, evenly distributed, and blind bake
If in a tin, use pie weights as above or grease the backside of a second identical tin and place it inside the dough, so that the dough sits between 2 tins, and place on a tray or baking sheet upside down and blind bake
Bake until the edges start turning golden, about 15 minutes
While the crust is baking, remove from the refrigerator the dough for top, and roll out then cut and shape as desired
Once the base crust is golden around the edges, remove it from the oven, then remove the parchment and weights or second inside tin
Use a fork to poke small holes all over the inside of the crust bottom and return the base to the oven (right-side up) for another 5-7 minutes
Once the base looks dry and has good color all over, remove it from the oven and rest 5 minutes
Add the filling into to base crust
Add the top crust and cover in decorative sugar
Bake until the top is golden and the filling bubbles, about 20-30 minutes